Didier Deschamps' attempt to equal Vittorio Pozzo's 84-year-old record of being the only manager to lead a nation to back-to-back World Cup triumphs was thwarted by Argentina's Lionel Scaloni.
The 44-year-old who was the youngest at the just-ended World Cup was the hero as he guided his side to win their second major trophy in two years having beaten Brazil to the Copa America title in 2021.
Other managers like Croatia's Zlatko Dalić and Walid Regragui of Morocco may also celebrate their "small wins" following the surprise performances of their teams. However, like, Deschamps, a number of managers seem to have missed their targets and as a result, have left their posts.
England boss Gareth Southgate and Hansi Flick of Germany are two of the disappointed managers to remain at post but the likes of Roberto Martinez and Luis Enrique among others have duly vacated their positions.
Here is a list of all the managers who were relieved of their duties after the World Cup exit.
Otto Addo, Ghana
As an interim manager, the former Black Stars midfielder qualified Ghana for their fourth World Cup and was later tasked with leading them in Qatar. Unfortunately, Ghana had to bow out following a defeat to familiar foes Uruguay in a match that required Ghana to avoid defeat to qualify. In spite of their failure, Otto Addo's men showed glimpses of a promising side following their resilience against Portugal and persevering over South Korea.
"I said it as an assistant in October last year. It was clear I said I will stop after the World Cup. At the moment me and my family see our future in Germany. I like my role at Dortmund. From the first day I said if we qualify for the World Cup I will resign after the tournament even if we are world champions," Otto Addo told the media after Ghana's 2-0 defeat to Uruguay.
Louis Van Gaal, Netherlands
He will be one of the managers who leave their role with pride amidst his achievement with Orange Hollande. He was the oldest coach at this year's World cup and the most experienced to be with the Dutch national team, spending three separate periods with the 2010 finalists. Louis Van Gaal only lost on penalties to Argentina in the quarter-finals following a pulsating 2-2 draw after extra time.
The former Ajax Amsterdam manager revealed in his post-match conference, his time with the team as manager was over.
"First and foremost I won't be continuing. I only did it for this period of time. This was my very last match of my third term as head coach," he affirmed.
He further expressed satisfaction with his work so far for the Netherlands national team.
"In that time I coached 20 matches and we didn't lose a single one. I don't know how many matches we won, but you can Google 'Louis van Gaal, Dutch team' and see the goal difference for yourself," He added.
Gerardo Martino, Mexico
Following a poor run of results at the World Cup, Mexico failed on eight consecutive attempts to reach the quarterfinals. They could only defeat Saudi Arabia during the final games of Group C in a win that was not enough to overcome Poland's goal difference and secure second place behind Argentina.
The former Barcelona boss parted ways with the team after the win over Saudi Arabia.
"My contract ended as soon as the referee blew the final whistle and there is nothing more to be done. I am first responsible for this terrible disappointment and frustration that we have. As the person in charge, it causes a lot of sadness. I fully assume responsibility for this great failure." He said.
Regardless, Gerardo Martino leaves as one of Mexico's most successful managers, with a win percentage of 63.64% after 42 victories in 66 games. That is the joint best record among managers with more than 50 matches for Mexico.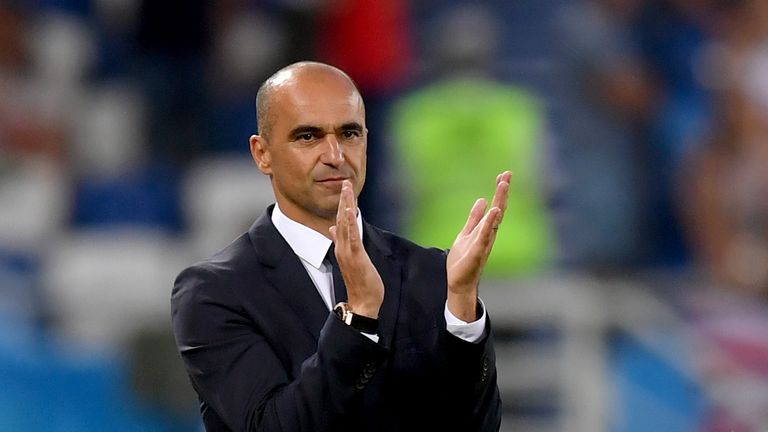 Roberto Martinez, Belgium
Belgium crashed out of the group stage, giving the former Everton manager one of the worst nightmares in his career. Despite starting their campaign with a narrow victory over Canada, the red devils were unable to defeat eventual semi-finalists Morocco. They also drew scoreless with Croatia in their final game, which knocked them out of the tournament.
He indicated that Belgium's 0-0 draw with Croatia was his last.
"Yes, that was my last game. It has been six years. I arrived with the clear idea of qualifying for the 2018 World Cup. Then we became so engaged with the project and won a bronze medal. I'm so proud of these players. It has been amazing. It has been six years where we've been able to do everything you want to do. The team has played and given people real joy. But this is the time for me to accept it is over. I don't resign. It's the end of my contract."
During his time with the team, he led Belgium to their first World Cup semi-final since 1986. He also guided them to the last four of the 2021 UEFA Nations League.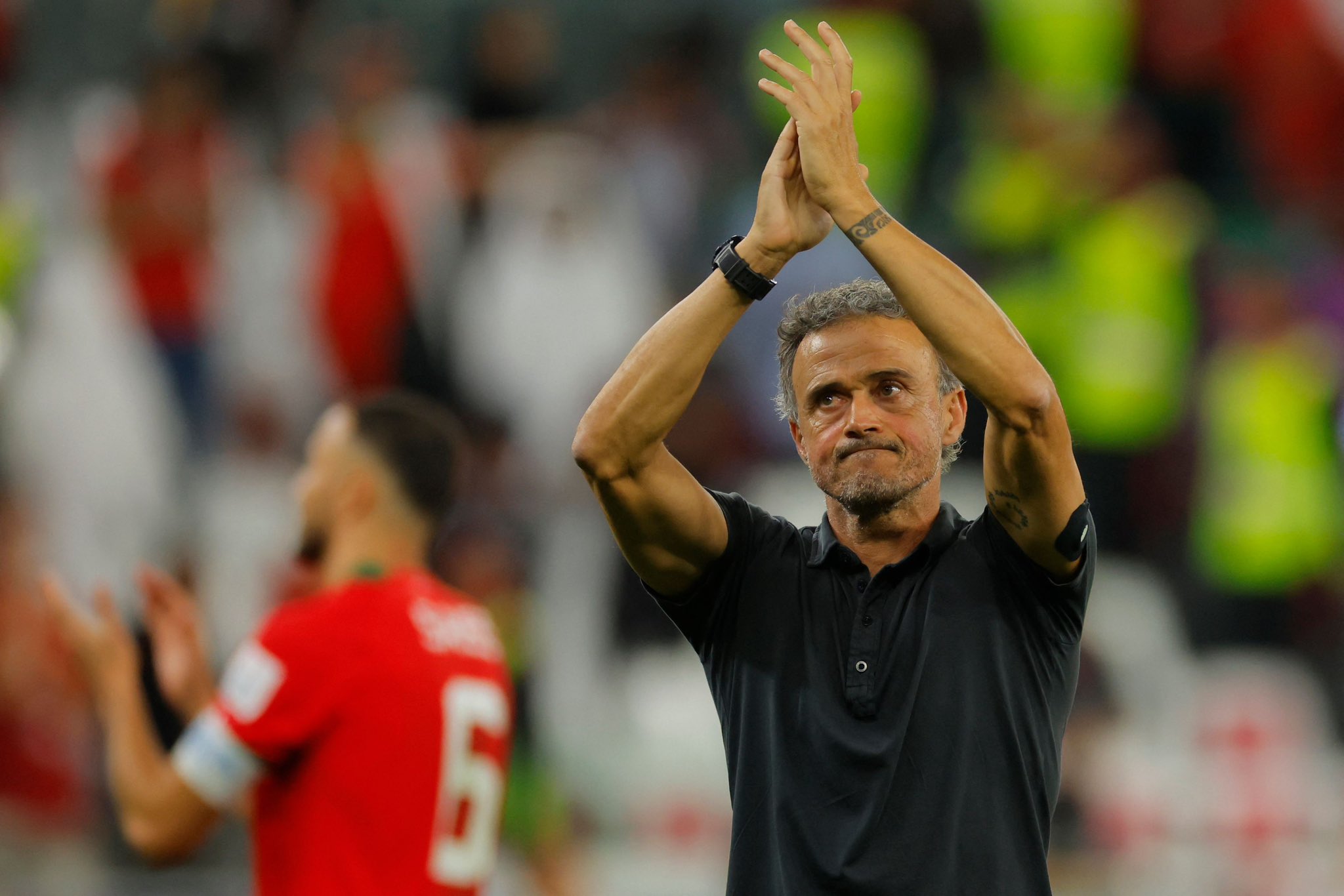 Luis Enrique, Spain
Spain were at the receiving end of one of the shocking defeats at the World Cup. The 2010 champions were eliminated in the round of 16 by Morocco on penalties after 120 minutes of end-to-end action. Spain had began their campaign by recording their highest-ever World Cup win, 7-0 against Costa Rica but drew 1-1 with Germany and lost to Japan.
The former Barcelona manager has been replaced by under-21 boss Luis de la Fuente.
Paulo Bento, South Korea
After 12 years, the former manager of Portugal led South Korea to the round of 16. The Asian Tigers exceeded expectations at the tournament, defeating Portugal and qualifying ahead of Uruguay and Ghana. Their run was however brief, as Brazil defeated them 4-1 in the next round.
"I have just announced to the players and the president of the federation that this is a decision I made in September. It is set in stone and I have confirmed it. I have to thank everyone for everything they have done. From now on we have to think about the future. I'm going to rest and we have to see what will happen after I rest."
Adenor Leonardo Bacchi (Tite), Brazil
Tite had been with the five-time world champions for six years, overseeing a talent development project as they sought a sixth world title. Despite having already qualified, Brazil was given a wake-up call when they were defeated by Cameroon in their third group match. They recovered nicely with a 4-1 win over South Korea in the next round, but were eliminated on penalties by Croatia, who equalized Neymar's goal in extra time in the quarter-finals.
"As I said, my cycle is over. I said it over a year and a half ago. I keep to my word. We shouldn't make a drama out of it as I said this one and half years ago. There are other great professionals that can replace me. There could be elements to analyze but the cycle is over."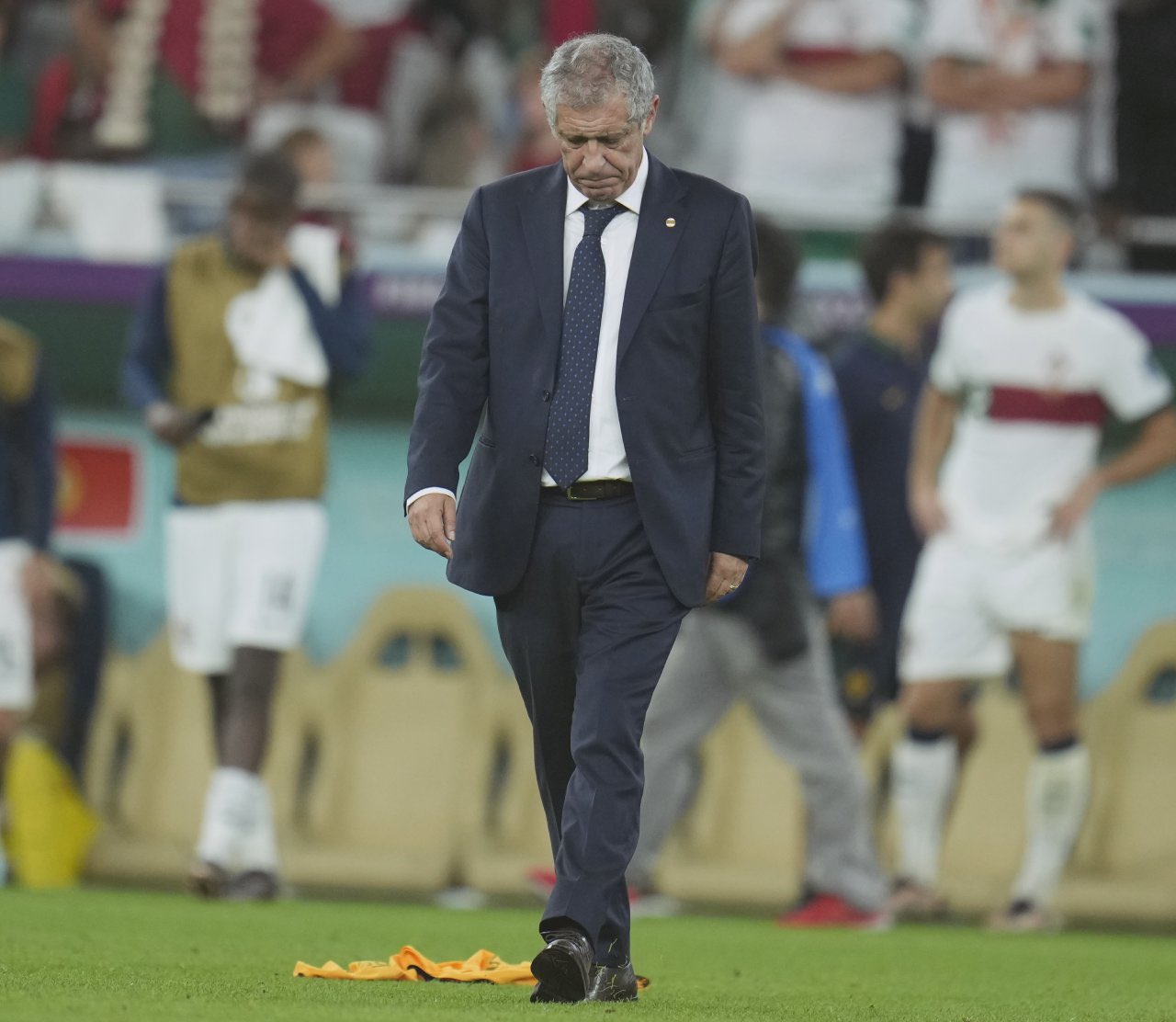 Fernando Santos, Portugal
The former Greece manager stepped down a few days after Portugal's quarter-final defeat to Morocco at the just-ended World Cup. Portugal beat Ghana and Uruguay in their first two games before losing to South Korea in the group phase. Prior to their shocking loss in the last eight, Santos' men walloped Switzerland 6-1 with new discovery Goncalo Ramos scoring a hattrick.
In his eight-year managerial period with the 2006 semi-finalists, The 68-year-old boss guided Portugal to win Euro 2016 and another title at the maiden edition of the UEFA Nations League in 2019.
The Football Federation Of Portugal appreciated the 68- year old's efforts and wished him the best while announcing their search for a replacement.
"The FPF thanks Fernando Santos and his technical team for the services provided over eight unique years and believes that these thanks are also made on behalf of the Portuguese people.
"The FPF board will now begin the process of choosing the next national coach."