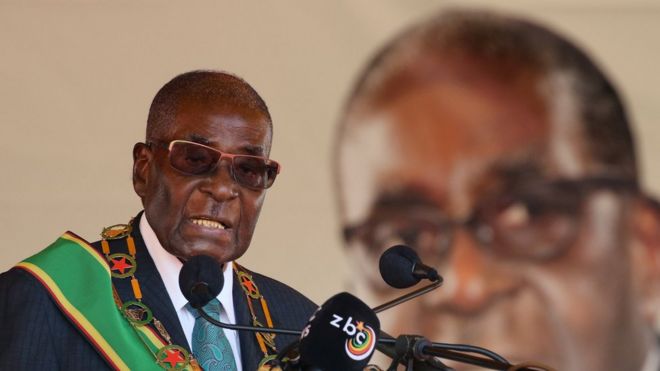 Two of Zimbabwe's best known opposition figures have agreed to form an alliance against President Robert Mugabe.
Long-time Mugabe critic Morgan Tsvangirai and former Vice-President Joice Mujuru say they will work together in next year's election.
However, it is not yet clear which of them will be the presidential candidate.
Mr Mugabe, 93, has been in power since independence from Britain in 1980 and has said he will seek re-election.
Source: BBC