<![CDATA[
Uganda is reviewing its decision to impose taxes on the use of social media and on money transactions by mobile phone, following a public backlash.
Prime Minister Ruhakana Rugunda made the announcement soon after police broke up a protest against the taxes. President Yoweri Museveni had pushed for the taxes to boost government revenue and to end "gossip" on WhatsApp, Facebook and Twitter. Critics accused the 75-year-old of trying to stifle dissenting voices. The social media tax targets the use of what are described as Over The Top (OTT) services, which offer "voice and messaging over the internet", according to a previous statement by telecom companies. Users are asked to make an electronic payment before they can access the sites. The social media tax is 200 Uganda shillings [$0.05, £0.04]. Activists argue that while the amount may seem little, it represents a significant slice of what poorer people are paying for getting online.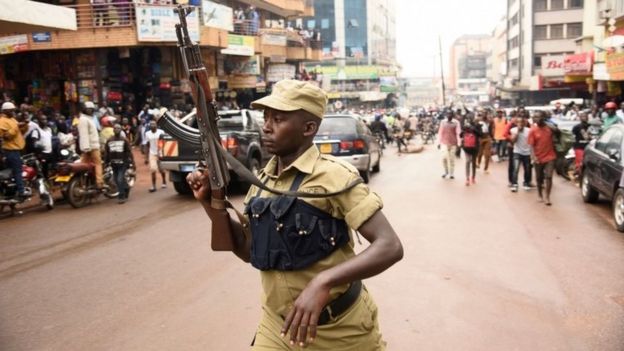 There is also a 1% levy on the total value of mobile phone money transactions, affecting poorer Ugandans who rarely use banking services. The taxes came into effect at the beginning of the month. It is unclear how much revenue the government had hoped to raise through the taxes. Some have used Virtual Private Networks (VPN) to get around paying.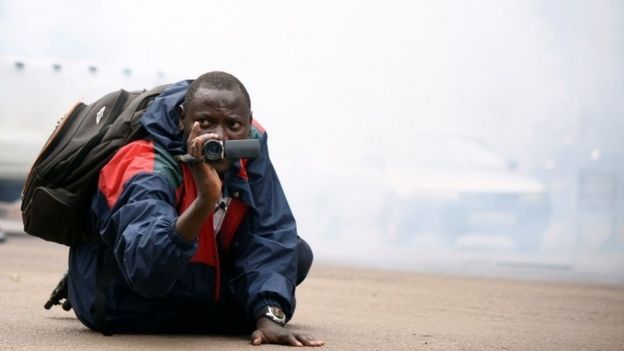 In a statement to parliament, Mr Rugunda said: "Government is now reviewing the taxes taking into consideration the concerns of the public and its implications on the budget. "The president has provided guidance on the matter and encouraged further discussion with a view to reaching consensus on how we should raise the much needed revenue to finance our budget." A revised budget is due to be tabled in parliament on 19 July. Earlier, police arrested two people and fired tear gas and live ammunition in the air to break up a protest by about 300 people, AFP news agency reports. The protest was led by popular Ugandan singer and independent MP Robert Kyagulanyi, who is known to his music fans as Bobi Wine. He said on Twitter that police tried to arrest him, but failed after protesters rallied around him.]]>