<![CDATA[[caption id="attachment_62473" align="aligncenter" width="568"]
Burnette Chapel Church of Christ photo: REUTERS[/caption]
A masked gunman was stopped mid-attack by an "extraordinarily brave" church usher after killing one person near Nashville, Tennessee.
The suspect shot and injured himself during a struggle with 22-year-old Robert Caleb Engle, who was struck in the face by the suspect's gun. But Mr Engle managed to get back to his car and get his own gun to guard the injured attacker until police arrived. Police said 42 people were in the church at the time of the attack. A woman, named as 39-year-old Melanie Smith of Smyrna, was found dead in the car park near the suspect's car. Nashville Police said the suspected attacker at the Burnette Chapel Church of Christ was Emanuel Kidega Samson, 25, who was originally from Sudan. Two pistols were recovered in the church and two more guns were found in Samson's car nearby. They added that the gunman shot himself in the chest "probably not intentionally" during the struggle with Mr Engle. He was later released from hospital and charged with murder. At least six people were also wounded, all of whom were aged over 60. The usher was also treated for head injuries after the altercation. The motive for the shooting is not yet clear.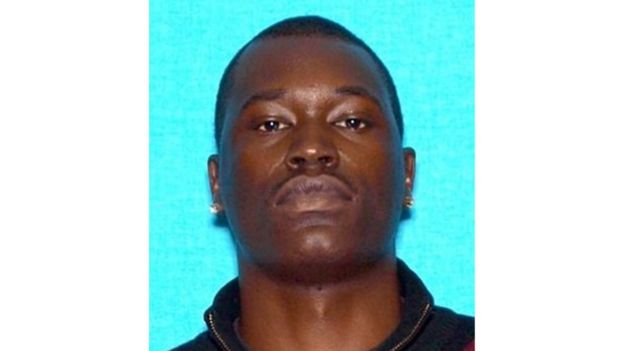 "It would appear he was not expecting a brave individual like the church usher to initiate the struggle and confrontation," Nashville Police spokesman Don Aaron said. Police said Mr Engle acted in an "extraordinarily brave" way. In a statement Mr Engle said: "I do not want to be labelled a hero. The real heroes are the police, first responders and medical staff and doctors who have helped me and everyone affected." The church's pastor, Joey Spann, and his wife Peggy were among those injured in the shooting, the Nashville Christian School said. Mr Spann teaches at the school. One eyewitness, 
speaking to the Tennessean newspaper,
 said the pastor had shouted "run" as the suspect entered, but some were shot from behind. "Our church is senior people. They didn't make it out," Minerva Rosa told the paper.
Source: BBC
]]>