A suspected "coup plotter" has been arrested in South Africa for planning to assassinate nearly 19 people – including government ministers, officials of state-owned firms and prominent citizens, the elite Hawks police unit has said. 
The 23-year-old man was arrested on Wednesday following undercover operations in the capital, Pretoria, and the main commerrcial city, Johannesburg, Hawks spokesman Brigadier Hangwani Mulaudzi said.
The suspect, a founding member of the Anti-State Capture Death Squad Alliance (ASCDSA), was arrested while trying "to explain to donors how the assassination of state capture beneficiaries was going to be carried out by the undercover coup plot snipers", Brig Mulaudzi was quoted by local media as saying.
The Hawks said its investigators had also uncovered a plot by a group known as the Anti-White Monopoly Capitalists Regime (AWMCG) which had also been "soliciting donations in order to assassinate senior government officials and other South African citizens".
One person had been arrested over the alleged plot, and was due to appear in court on Friday, it said.
South Africa has been hit by sharp political divisons over the past year with President Jacob Zuma's critics accusing him of allowing a wealthy Indian-born family to wield undue influence in the government. The refer to this as "state capture".
Mr Zuma and the family deny the allegation.
In turn, the president's allies accuse his critics of being close to "white monopoly capital", and opposing "radical economic transformation" aimed at benefiting the black majority.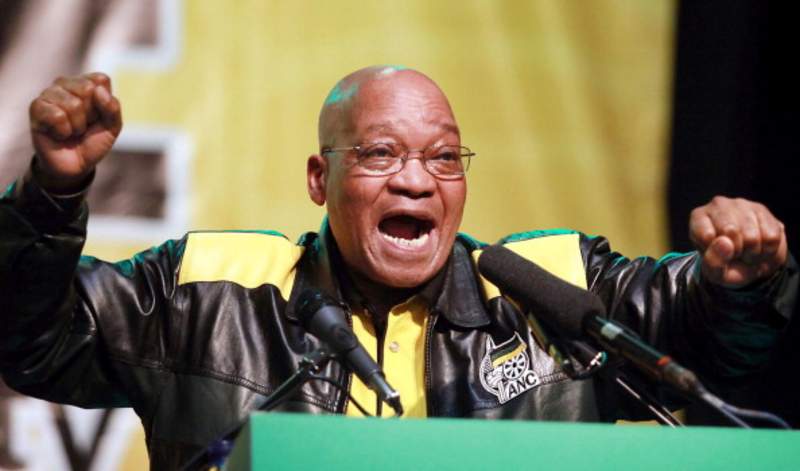 Source: BBC