<![CDATA[[caption id="attachment_105507" align="aligncenter" width="660"]
Kim Jong-yang had been acting president since Meng Hongwei's disappearance photo: INTERPOL[/caption]
Interpol has elected South Korean Kim Jong-yang as its president, rejecting the Russian frontrunner who had been accused of abusing the international police body's arrest warrant system.
Mr Kim was chosen by Interpol's 194 member states at a meeting of its annual congress in Dubai. He beat Russia's Alexander Prokopchuk, who had been widely tipped to win. But there was growing concern that Mr Prokopchuk would use the role to target critics of Russia's President Putin. Moscow said Mr Prokopchuk would continue to serve as an Interpol vice-president and help strengthen the organisation's "position in the international police community". On Tuesday, it hit back at what it called a "campaign aimed at discrediting" the Russian candidate.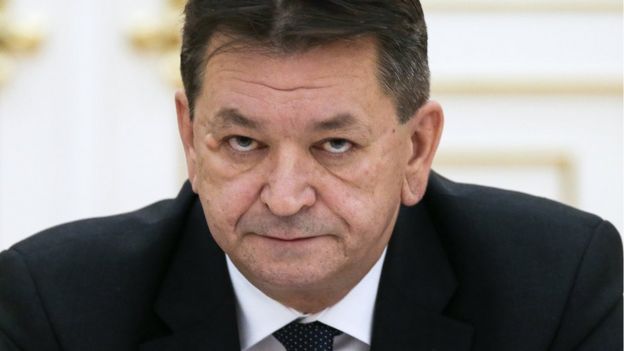 The election follows the disappearance of Interpol's former president Meng Hongwei, who vanished on a trip to China in September. 
Beijing has since confirmed he has been detained
 and is being investigated for allegedly taking bribes.
Who is Kim Jong-yang?
Mr Kim, 57, is a former South Korean police officer who once served as head of police in Gyeonggi, the country's most populous province. He was already senior vice-president of Interpol and had been serving as acting president since Mr Meng's disappearance. He will serve out the remaining two years of Mr Meng's term. Although his role as president is largely ceremonial – the day-to-day running of Interpol is led by Secretary-General Jürgen Stock – it does wield influence. Upon his election, Mr Kim said: "Our world is now facing unprecedented changes which present huge challenges to public security and safety. "To overcome them, we need a clear vision: we need to build a bridge to the future."
Why was Mr Prokopchuk controversial?
Mr Prokopchuk is a Russian general who worked for many years with Russia's interior ministry. While he was Interpol's Moscow bureau chief, he was accused of abusing the so-called red notice system – international arrest warrants – to target critics of the Kremlin. No such accusations have been levelled at him while he has been one of Interpol's four vice presidents. But there had been growing fears among Russian human rights groups and officials from other countries, including the US and the UK, that Moscow would use his position as president to target its political opponents. One of those warning against his election was British-based businessman and Kremlin critic Bill Browder, who was held in Spain earlier this year after a Russian Interpol request.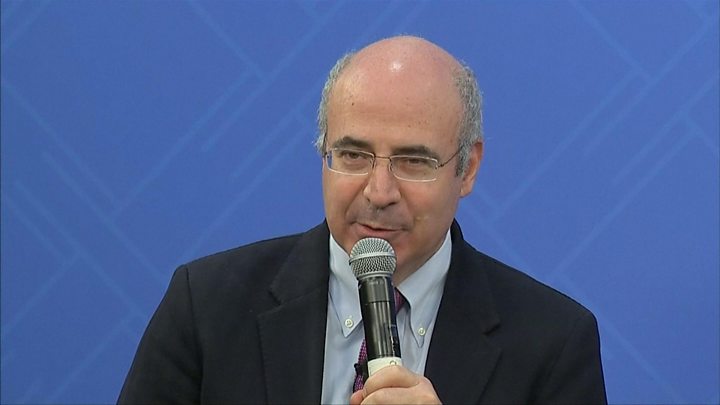 One group of US senators said electing Mr Prokopchuk would be "akin to putting a fox in charge of the henhouse", while a prominent Kremlin critic said it would be like "putting the mafia in charge". This prompted a furious response from Moscow, who said it amounted to a "certain kind of interference in the electoral process of an international organisation". Lithuania, which regained its independence from Russia during the collapse of the Soviet Union and is now a member of both Nato and the EU, had threatened to leave Interpol if Mr Prokopchuk was elected.
What is Interpol?
The International Criminal Police Organisation was founded in 1923 in Vienna, and its original members included Germany, France and China. The UK and US did not join until later. In 1956, it became officially known as Interpol and has since grown into a network of 194 member countries. Now based in Lyon, its primary aim is to promote co-operation and share intelligence between police forces around the world. The general secretariat oversees the day-to-day work of the organisation, with the role of the president remaining largely ceremonial. Interpol focuses on crimes such as terrorism, drug trafficking, people smuggling, child pornography and money laundering. Its work has to remain politically neutral as its constitution prohibits "any intervention or activities of a political, military, religious or racial character".
What powers does it have?
Unlike most law enforcement agencies, Interpol does not have its own officers who can make arrests or its own prisons where people can be held. But it can issue Red Notices. These are issued at the request of a member country or international tribunal and are a request for a person to be located and provisionally arrested. Interpol cannot force a country to follow a Red Notice. Any arrest that is made is carried out by a country's police in accordance with its own laws. The organisation also maintains an extensive database of fingerprints, mugshots, and DNA samples. In the event of a major incident, such as a terrorist attack or assassination, Interpol can send what they call an incident response team. This team can offer specialised expertise and oversee the response to an incident.
Source: BBC
]]>