<![CDATA[[caption id="attachment_70642" align="aligncenter" width="568"]
Passengers are helped ashore after the ferry they were travelling on capsized in severe weather photo: EVN[/caption]
A ferry carrying 251 people has capsized in stormy seas off the east coast of the Philippines, the coastguard says.
A spokesman said a number of casualties had been reported. Huge waves are said to have caused the boat to overturn. Reports say local boats have already rescued some passengers on board the vessel near the island of Polillo. Rescue boats and helicopters sent to the area have been hampered by bad weather, officials say. At least four bodies have been recovered, while many passengers have been saved, local media report.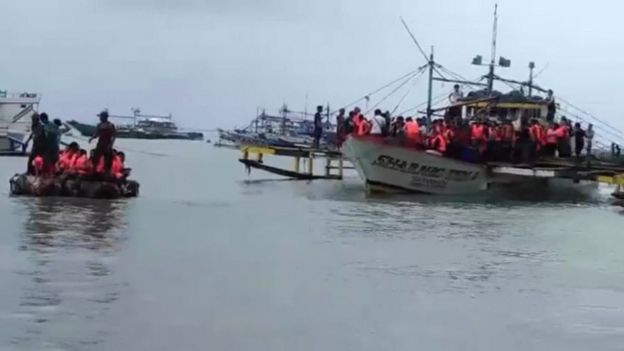 However, coastguard spokesman Armand Balilo said they were "still validating" the number of casualties. "We believe the weather was a big factor" in the accident, he said, adding that the ferry had capacity for 280 people and had not been overloaded.
A local emergency services official, Juanito Diaz
, said initial reports suggested the ferry, which has not been named, "sustained a big hole that caused it to capsize". Boat accidents are relatively common in the Philippines, which frequently experiences storms. Tropical Storm Tembin is forecast to hit land early on Friday and people travelling home for Christmas had been warned to do so earlier than usual.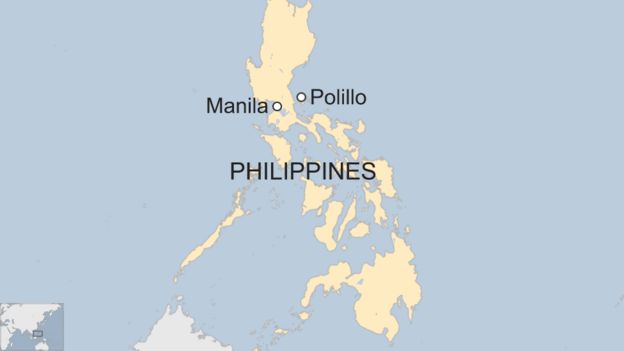 Source: BBC
]]>