<![CDATA[[caption id="attachment_7752" align="aligncenter" width="300"]
President Muhammadu Buhari has been undergoing medical tests in the UK for two weeks[/caption]
Nigerian President Muhammadu Buhari has returned home after weeks of medical leave in the UK and speculation over his condition.
The 74-year-old, who flew into an air force base in the northern city of Kaduna, is now the capital, Abuja, an aide has tweeted. The former military ruler left Nigeria on 19 January and has been having medical checks in London. Details of his condition have not been disclosed. But, according to a tweet from his assistant Bashir Ahmad, the president has said: "I am pleased I am back, I am feeling much better now."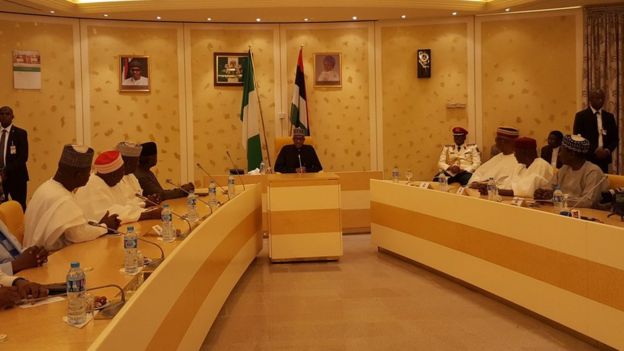 Mr Buhari had to go to Kaduna as the capital's airport is temporarily closedfor repairs. An official statement on Thursday said President Buhari had left Nigeria for a "vacation, during which he had medical check-ups". "The holiday was extended based on doctors' recommendation for further tests and rest." The president's critics are now questioning whether he is fit enough to hold office, reports the BBC's Martin Patience from Lagos. The main opposition People's Democratic Party (PDP) has called for more transparency about the president's condition.
Hard times
The country is currently suffering from its worst economic crisis in years, following a sharp fall in the price of oil, its major export. It is the second time in less than a year that Mr Buhari, who won elections in 2015, has sought medical assistance overseas. Last June, he spent nearly two weeks, again in London, for treatment for an ear infection. Little information has been made public about his latest stay in the UK capital, but he was pictured on Thursday meeting the most senior cleric of the world Anglican congregation, Archbishop of Canterbury Justin Welby.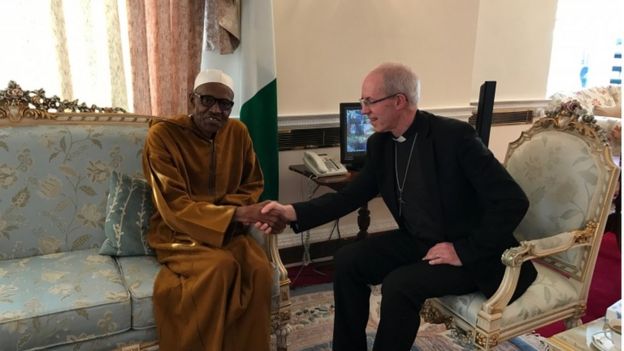 Source: BBC]]>