Kenya jails union reps over doctors strike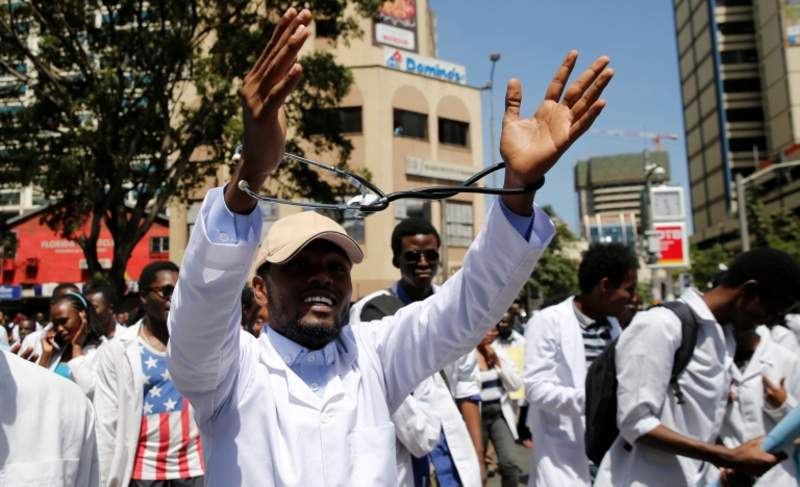 A Kenyan court has jailed seven union officials for a month over a doctors strike that has crippled public hospitals for 10 weeks.
High Court Judge Hellen Wasilwat had handed down suspended sentences to the officials a month ago after they ignored an earlier court order to end the strike.
Jailing them for contempt of court, the judge said they had provided no reason for the punishment to be deferred.
The seven officials were handcuffed and driven to jail past placard-waving supporters gathered outside the court.
The nationwide strike involving thousands of doctors and nurses began on 5 December and has left public hospitals closed and patients unable to get basic medical care.