President Nana Addo Dankwa Akufo-Addo has given indications that the implementation of the One-Village-One-Dam project is set to kick off this year.
"This year, the One-Village-One-Dam project starts full operation. It is a simple, low-tech project but these dams will make a big difference to all our lives and the livelihoods of our farmers."
The president, who was delivering the State of the Nation address on the floor of Parliament, said five regions have been earmarked across the country for a takeoff of the project.
"We have identified 100 dams in five regions across the country – Upper East, Upper West, Northern, Volta and Western [regions]," he said.
According to the president, the dams have been stocked with fingerlings towards the growth and development of aquaculture in the country.
President Akufo-Addo further stated that some dams that have been abandoned have been rehabilitated and brought back to use.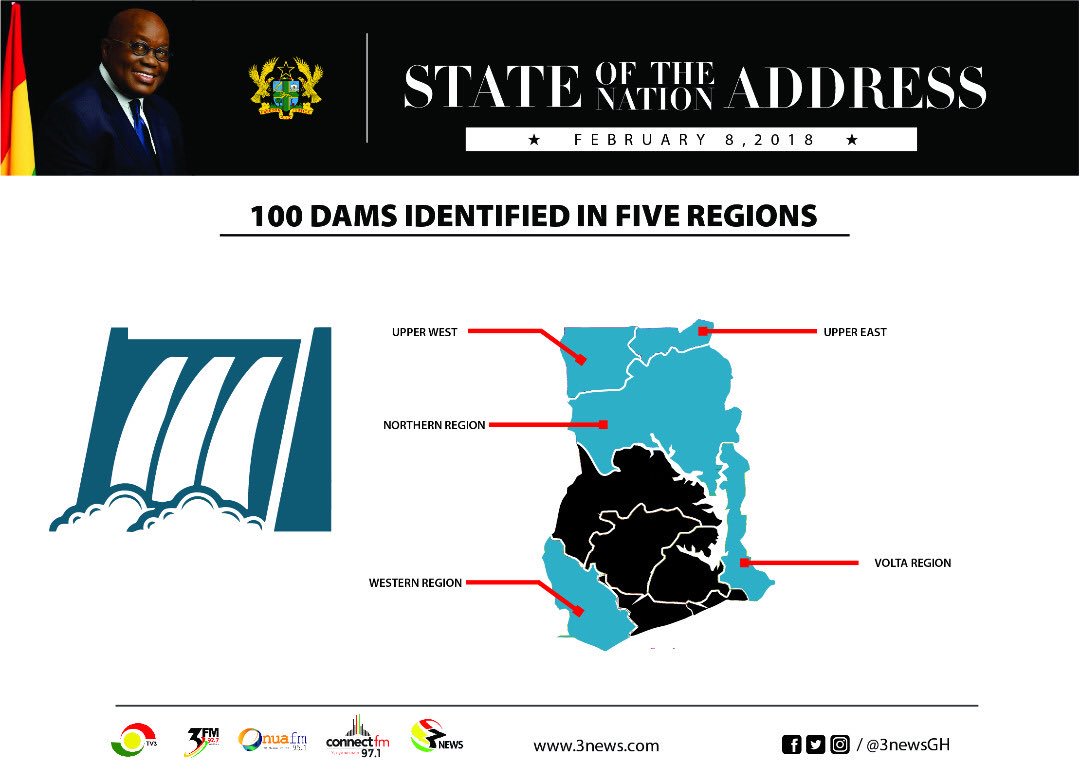 By Irene Amesimeku|3news.com|Ghana