<![CDATA[[caption id="attachment_102141" align="aligncenter" width="660"]
Bomb squad trucks seen outside the Time Warner building in New York City pic: GETTY IMAGES[/caption]
Suspected explosive devices were sent to former US President Barack Obama, ex-Secretary of State Hillary Clinton, and other top Democrats, officials say.
It comes two days after a bomb was found at the home of liberal philanthropist and financier George Soros in the suburbs of New York City. The devices were discovered by technicians who screen mail sent to the former US officials. CNN's New York office was also evacuated over an explosive device. President Donald Trump said on Wednesday that he has been briefed by the FBI and "a major federal investigation is now under way". "The safety of the American people is my highest and absolute priority," he said. "In these times we just have to unify. We need to come together and send one very clear unmistakable
message
that threats or acts of political violence of any kind have no place in America."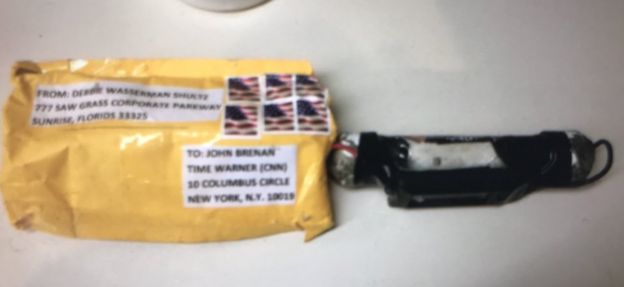 When asked about the pattern of these attempted attacks, during a news conference, New York Police Commissioner O'Neill said law enforcement is proactively contacting people to ensure other mail rooms "follow proper protocol".
The FBI in New York said they were aware of the suspected packages
, and that their Joint Terrorism Task force is aiding in the investigation. New York Mayor Bill de Blasio decried the attempted attacks as "an act of terror attempting to undermine our free press and leaders of this country". "To all public officials, to all partisan affiliations – don't encourage violence, don't encourage hatred, don't encourage attacks on media you can disagree but you have to show respect."
Who has been sent these packages?
The packages were addressed to former President Obama, ex-Secretary Clinton and former CIA Director John Brennan. [caption id="" align="alignnone" width="720"]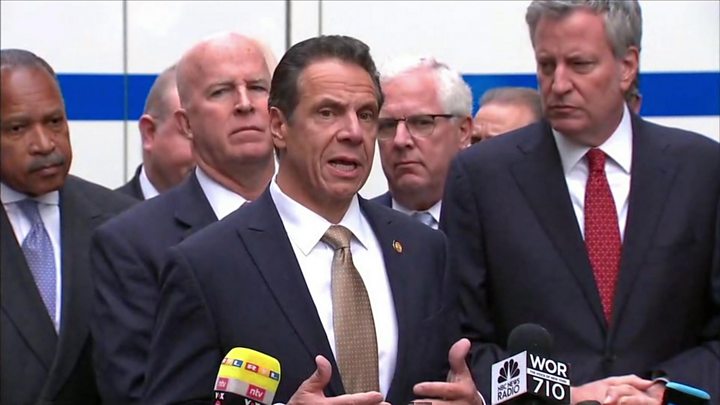 Cuomo: "What is not good is overheated rhetoric and extremism that pushes people to violence."[/caption] Additional suspicious packages addressed to Democratic Representative Maxine Waters and former Attorney General Eric Holder are currently being investigated by law enforcement.
The packages to Mr Obama and Mrs Clinton were intended to arrive at their residences. FBI Special Agent Bryan Paarman told reporters the device for Mr Brennan, which appeared to be live, had been sent to CNN's mailroom. One of the packages sent today had listed Congresswoman Debbie Wasserman Schultz, the former chairwoman of the Democratic National Committee, as the sender. The package intended for Mr Holder was sent to an incorrect address and returned to the congresswoman's office in Sunrise, Florida, US media say. Mr Brennan was scheduled to appear on CNN on Wednesday, US media report. Mr Brennan, is a frequent contributor to the network and has become a vocal critic of Mr Trump since leaving office.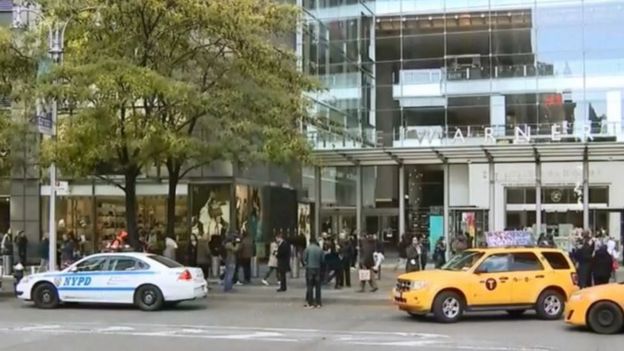 According to a statement from the US Secret Service, the package addressed to Mrs Clinton was recovered late on 23 October. "Early this morning, October 24, 2018, a second package addressed to the residence of Former President Barack Obama was intercepted by Secret Service personnel in Washington, DC," the statement adds. "Both packages were intercepted prior to being delivered to their intended location. The protectees did not receive the packages nor were they at risk of receiving them."
What was in the packages?
The devices are suspected to be pipe bombs. Law enforcement officials tell US media that the device discovered at CNN on Wednesday appears to be similar to the one found at Mr Soros' home on Monday. Police commissioner Mr O'Neill also said law enforcement found an "envelope containing white powder" in the packaging of the device sent to CNN. The powder is being investigated, but authorities found "no additional threats" after sweeping the area. A US official told the Associated Press that a "functional explosive device" was found during a screening of mail sent to the home of Mr and Mrs Clinton in Chappaqua, New York.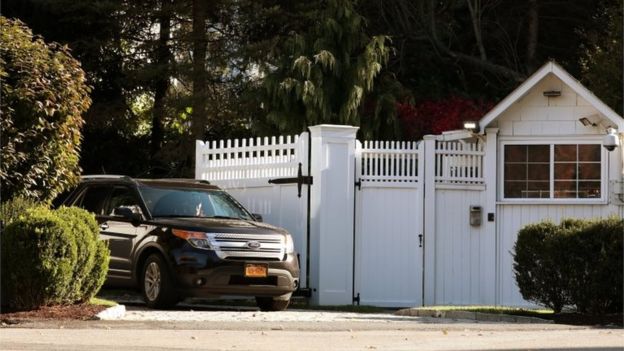 Speaking at a campaign event in Florida, Mrs Clinton thanked the Secret Service and said she and her family "are fine". "It is a troubling time," she said. "It is a time of deep divisions and we have to do everything we can to bring our country together. We also have to elect candidates who will try to do the same." A spokeswoman for Mr Obama declined to comment on the incident, and referred reporters to the Secret Service statement.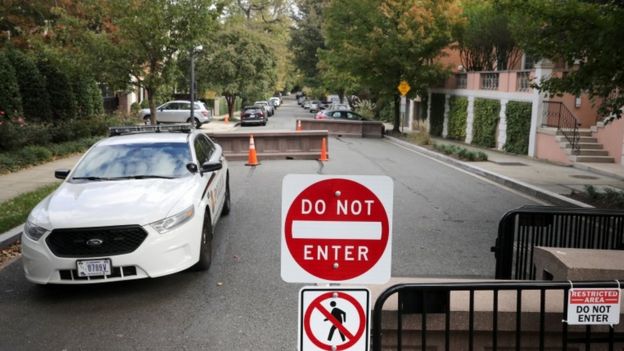 What's the reaction?
First Lady Melania Trump called the attacks "cowardly" during an event addressing opioids at the White House on Wednesday. "I strongly condemn all that choose violence," she said in the event's opening remarks. The First Lady also encouraged "everyone across the country to choose kindness over hatred". White House spokeswoman Sarah Sanders condemned the "attempted violent attacks" against the public figures. In a follow-up tweet, she added that the White House condemnation "certainly includes threats made to CNN as well as current or former public servants".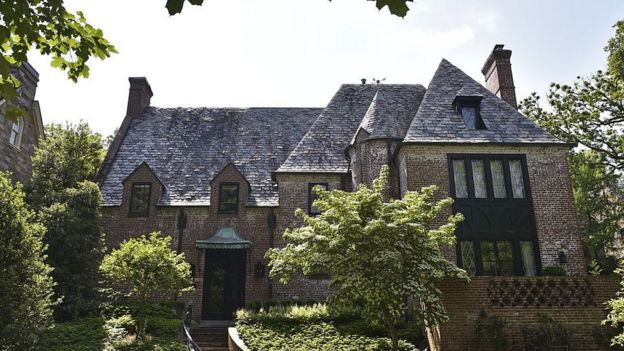 Vice-President Mike Pence tweeted: "We condemn the attempted attacks against fmr Pres Obama, the Clintons, @CNN & others." President Trump retweeted him, adding: "I agree wholeheartedly!"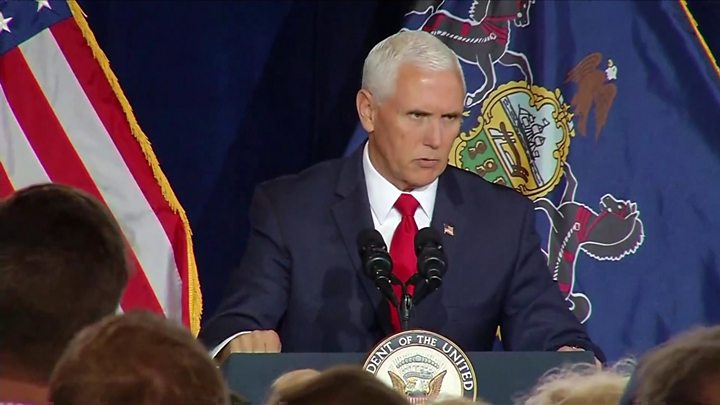 The US President's eldest son, 
Donald Trump Jr, who received a suspicious package at his New York home earlier this year
, tweeted: "As someone whose family has directly been the victim of these mail threats I condemn whoever did this regardless of party or ideology. "This crap has to stop and I hope they end up in jail for a long time." His sister, Ivanka Trump, also condemned the "acts of violence" and expressed gratitude to law enforcement. Chelsea Clinton, the only child of Bill and Hillary Clinton, tweeted: "Every day, I am grateful to the women and men of the United States Secret Service. Thank you."
Source: BBC
]]>