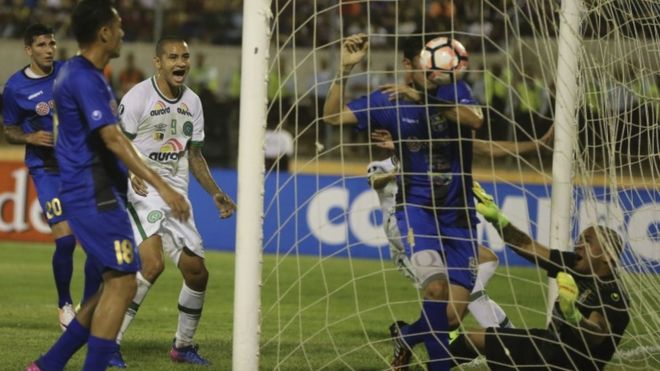 Chapecoense have won their first international match since 19 players and staff were killed in November's plane crash that saw 71 people die.
The visitors beat Zulia 2-1 in the Venezuelan city of Maracaibo in their first ever Copa Libertadores tie, South America's main regional tournament.
The win puts them top of Group 7.
Chapecoense only won promotion to Brazil's top division in 2014 but they surprised everyone when they reached last year's Copa Sudamericana final.
They were on their way to the first leg of that match when the plane went down near the Colombian city of Medellin.
Only six people on board survived, including three players: goalkeeper Jackson Follmann, defender Neto and winger Alan Ruschel.
Chapecoense included Neto and Ruschel in their squad for Tuesday's match.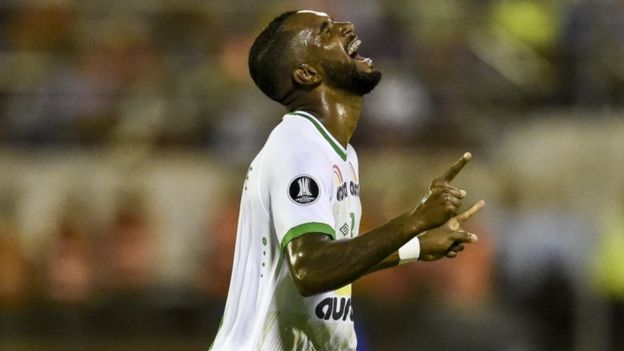 Source: BBC